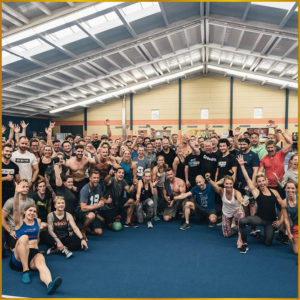 The 10th anniversary Summit will happen in June 2022, which will be even bigger, more spectacular and even more joyful!
The largest gathering of the Functional Training Community in Europe will await you in Munich, on over 4,000 square meters – a platform for exchange, networking, knowledge and functional training.
Perform Better brings the leading national and international experts together, to create a unique event experience.
These and Many More TOP EXPERTs are waiting for you
10 Reasons for the Functional Training Summit

Community
Network with speakers and the Functional Training community across Europe.

Experts
Learn from the best, to become the best yourself.

Trends & Innovationen
Learn all about current trends and see the added value for you and your customers.

Knowledge Transfer
Deepen your core competencies and enter new professional terrain.

Hands on
Put the knowledge you learn into practice immediately and gain additional insights.

Variety of Topics
Create your individual program and choose from over 40 lectures.

Come Together Event
Exchange ideas with like-minded people on a relaxed Saturday evening with drinks & snacks for free.

Perform Better Challenge
Win €3,500 worth of prizes in the Perfom Better Challenge.

Exhibitor Area
Discover and test the latest gadgets and product innovations of our partners directly on site.

Experience
Experience the diversity of Functional Training in an inspiring environment.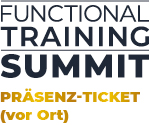 Access to the entire Summit with over 40 presentations.
16. – 19.06.2022
Access to the Pre-Conference. 15.06.2022
Access to the Exhibitor Area
Free manual with all presentation slides as PDF
Come Together inkl. Snacks und Drinks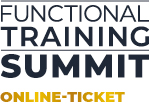 Online access to the entire Summit with over 40 presentations.
16. – 19.06.2022
Online access to the Pre-Conference. 15.06.2022
Free manual with all presentation slides as PDF







GET READY FOR THE EVENT OF THE YEAR