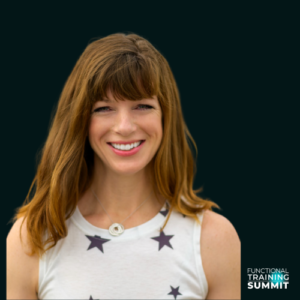 THERESA LARSON
Strength&Conditioning
Dr. Theresa Larson is a United States Marine Corps Officer and professional Italian fastpitch softball pitcher turned Doctor of Physical Therapy and leader in holistic recovery AND training for the Severely Wounded (aka Adaptive Athlete). She is the author of WARRIOR, a memoir of her fight with mental illness while serving in a combat zone working.
From the Center for Disease Control and the Veterans Administration on the governmental side– to Amazon, Nike, and CrossFit in private industry– and to the Wounded Warrior Project,  Operation Rebound, and the Marine Reconnaissance Foundation in the non-profit space, Theresa has worked with numerous organizations to help them be more INCLUSIVE to all abilities.
She and her husband founded a company called Movement Rx (movement-rx.com) with the mission to give people with ALL abilities the knowledge to live a lifetime of physical and emotional freedom. She has teamed up with a Retired Navy SEAL Commander and some of the best coaches and physical therapists in the business to deliver leadership in health education coaches, health professionals, executives and their companies to instill the culture change that is needed to be more inclusive.