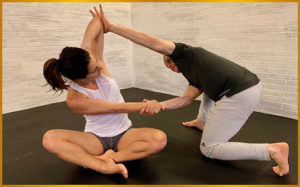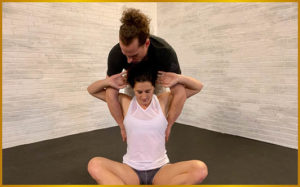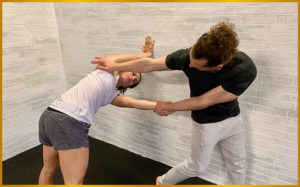 Get the combi ticket and benefit twice
With this combination offer you have access to all Summit lectures and exhibitor areas. In addition, you take part in Patrick Herzog's StretchMe training and receive the certificate of attendance for this training.
What is StretchMe?
StretchMe is a dynamic and functional stretching and partner stretching of the new generation.
We all know that stretchy and elastic muscles and trouble-free tissue structures close to the joints have a positive effect on athletic performance, regeneration and training success.
However, numerous studies and practical experience over the past 20 years have shown that classic stretching quickly reaches its limits. And this is exactly where the new Stretchme concept comes in. The unique Stretchme techniques are based on functional muscle chains and combine functional joint movement, relief strategies and manual tricks sensibly and dynamically.
When and where does the training take place?
The seminar starts on Thursday, June 11th at 8 a.m. and ends at around 3 p.m. The location will be announced later.
Then you have the opportunity to take part in the first program item of the FT Summit. The pre-conference starts at around 5 p.m.
If you want to join Kelly Camp and this seminar, then send us a e-mail to seminare@perform-better.de.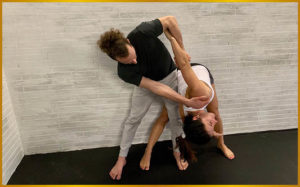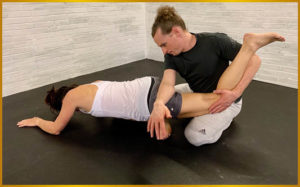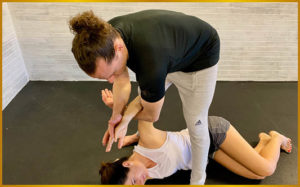 The Speakert: PATRICK HERZOG
Patrick Herzog is a former officer of the unified armed forces of Germany 
and a sports scientist. He combines athletic movement and functional science in his PAT method.
In his personal training studio in Munich, he puts PAT into practice.
His creativity and interest in functional movement can be felt in all of his workshops. They offer movement outside of classic training. He uses innovative and self-developed training tools such as the PATmat and the PATrigger.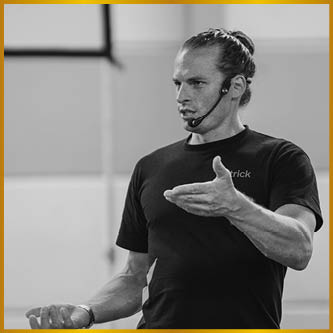 Get your combi ticket now - StretchMe + FT-Summit
The booking is made on the pb-institute.de page.
Including seminar ticket StretchMe. 06/11/2020 with Patrick Herzog
  Access to the entire summit with over 40 lectures. June 12-14, 2020
  Access to the pre-conference. 06/11/2020
  Access to the exhibitor area
  Free manual with all presentation slides as PDF
  Come together including snacks and drinks