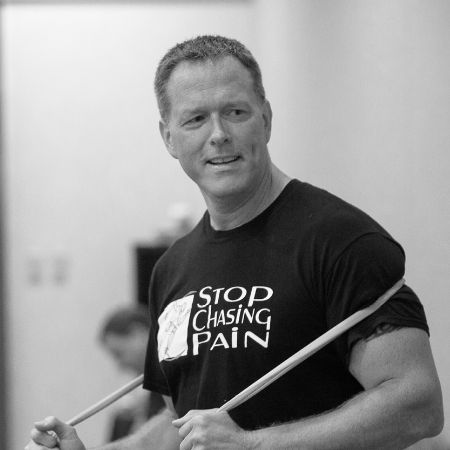 DR. PERRY NICKELSTON
#CorrectiveExercise #FitnessNutrition #PerformanceEnhancement
praktizierender Chiropraktiker mit den Schwerpunkten Leistungsverbesserung, Korrekturübungen und "Metabolic Fitness Nutrition"
Dr. Perry Nickelston ist praktizierender Chiropraktiker mit den Schwerpunkten Leistungsverbesserung, Korrekturübungen und "Metabolic Fitness Nutrition" (spezifisches Ernährungsprogramm). Er ist Experte für myofasziale, orthopädische, medizinische Triggerpunkt- und Weichteiltherapie. Als Spezialist für Bewegungsbeurteilung ist er FMS (funktionelle Bewegungsscreening) und SFMA (selektive Funktionsbewertung) zertifiziert. Er entwickelte mit Stopchaisingpain eigene holistische Programme, zur Diagnose von schmerzverursachenden Dysfunktionen mit Korrektursystemen und ist Gründer des "Core 4 RRTT" Genesungs- und Regenerationsprogramms für maximale Schmerzlinderung. Ein Selbstbehandlungsprogramm, dessen Ziel es ist, Sie zu befähigen, die Kontrolle über Ihr Leben wieder von chronischen Schmerzen zu übernehmen.
ESSENTIAL GROUND BASED MOVEMENTS TO ENHANCE STRENGTH AND POWER
Discover the power you get from the ground. Adding stability to unleashed mobility. Can you do these essentials? Learn to move more of your body and connect fascial power chains theneay they developed. Learn five essential motions every human should do to and tap into the neurosensory power of the body. Visual, vestibular, proprioceotive. Rolling. Reverse Salamander. Rocking. Spiraling. Twisting. See ya on the ground.
DIAPHRAGM RELEASE/CO2 BREATHING TECHNIQUE TO DECREASE INFLAMMATION AND IMPROVE RECOVERY
Learn why most breathing techniques don't work. Why you need more carbon dioxide, not oxygen. Can you pass the CO2 breathing assessment? If you don't reach a certain number you are prone to inflammation and pain. Signs the diaphragm doesn't function efficiently and easy resets to improve it quickly. Everybody has a diaphragm problem, they just don't know it yet. Learn how to help them.
STRENGTH ISN'T BUILT. IT'S GRANTED BY YOUR NERVOUS SYSTEM. HERE'S HOW TO DO IT.
Discover the power of graded exposure in programming and movement. Maybe it's not your skill set or your technique that's the problem. Is the body ready to accept what you are doing? It's all in how you ask it. Learn why the sympathetic nervous system puts the brakes on performance and recovery and why you cannot heal when you are defending. Implement five things to help your clients break through self protective plateaus.

+ 49 89 4444 679-251
seminare@perform-better.de