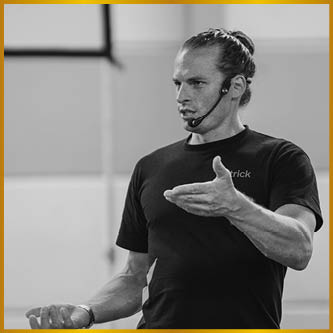 PATRICK HERZOG
#iampatfit #patmat #patrigger
Functional Therapist and Fellow of Applied Functional Science
Patrick Herzog is a former officer of the unified armed forces of Germany 
and a sports scientist. He combines athletic movement and functional science in his PAT method.
In his personal training studio in Munich, he puts PAT into practice.
His creativity and interest in functional movement can be felt in all of his workshops. They offer movement outside of classic training. He uses innovative and self-developed training tools such as the PATmat and the PATrigger.