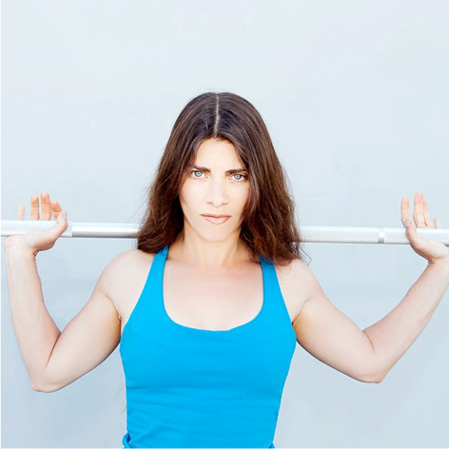 MELODY SCHOENFELD
#PersonalTraining #powerlifiting
Owner of Flawless Fitness
MA, CSCS, has well over 20 years of personal training experience. She is the owner of Flawless Fitness, a small personal training studio, and Evil Munky Enterprises, a small custom fitness equipment manufacturing business. Melody holds a master's degree in Health Psychology. She has held state and American records in all three lifts in powerlifting, has competed in strongman events, and performs oldtime strongman feats of strength such as tearing phone books and bending steel bars. Her expertise in health and fitness has been featured on numerous television programs throughout the United States, and she been published and quoted in many publications such as Shape, Oxygen, and Men's Fitness. Melody has several manuscripts published within the Strength and Conditioning Journal, and is the author of Pleasure Not Meating You, A Science-Based Approach to the Vegan Lifestyle (And Some Recipes, Too), and her second book will be published this year.
WOMEN AND HEAVY LIFTING – WHAT THE RESEARCH SAYS
The amount of research that has been done on female powerlifters, weightlifters, and other heavy weight bearing activities is sparse and varying in quality.
This presentation is meant to be a summary of current information and to address potential areas of future study. In a practical we will bring it to work !

+ 49 89 4444 679-251
seminare@perform-better.de