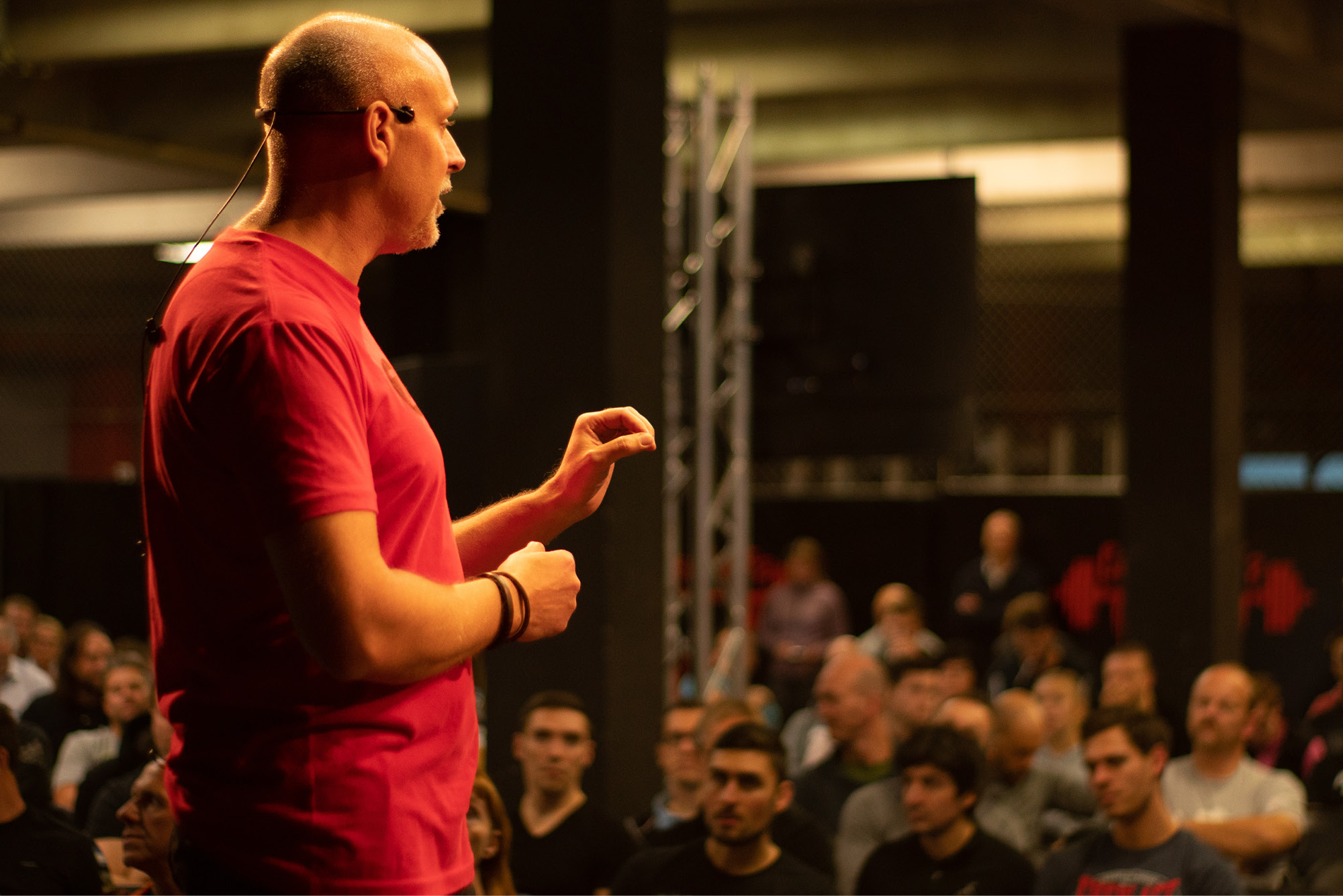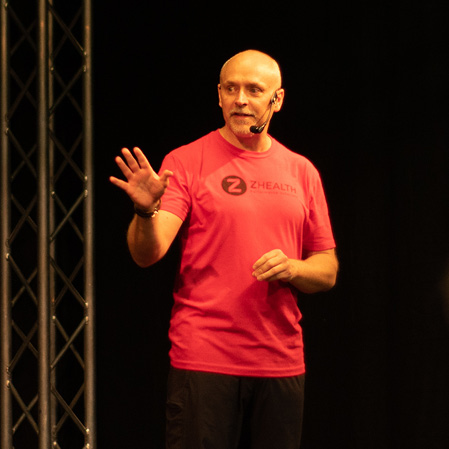 DR. ERIC COBB
#NeuroAthletic #Z-Health®
Gründer und Entwickler von Z-Health®  Performance Solutions
Dr. Eric Cobb ist Gründer und Entwickler von Z-Health®  Performance Solutions. In der Anwendung von Neurologie in der Bewegungswissenschaft und deren Einsatz zur Erlangung schneller positiver Veränderungen im Rahmen von Rehabilitation, Fitness und sportlicher Leistung wird er als weltweite Autorität angesehen. Er unterrichtet wie komplexe Trainingskonzepte in die Praxis des Trainingsalltags integriert werden können. Diese Passion für das Training wird besonders in seinen dynamischen und unterhaltsamen Unterrichtseinheiten und seinen professionellen Zertifizierungen, die er auf der ganzen Welt präsentiert deutlich. Er trainiert regelmäßig Profisportler und Olympioniken, darstellende Künstler und Trainer aus den unterschiedlichsten Disziplinen. Außerdem ist er als Berater bei komplexen neurologischen Rehabilitationsfällen tätig. Dr. Cobb ist sein Leben lang Martial Artist und Trainer im Kampfsport. Er arbeitet eng mit dem Militär und Exekutivorganen zusammen, welchen er beratend und mit Hands-on Trainingsleistungen zur Seite steht mit dem Ziel die Leistung und Fitness der Spezialeinheiten weiter zu verbessern.
PRE- CONFERENCE
BREATHING, REHABILITATION AND PERFORMANCE – THE NEURAL LINK
Brain-based respiratory training offers a unique way to deal with movement, pain and performance dysfunctions through its impact on the nervous system. In this workshop you will have the opportunity to explore the anatomy and neurology of breathing as well as the most important practical assessments and drills that you can implement immediately. The tools you will learn will help you improve your client's respiratory patterns, pain issues, and offer a new approach to breaking through performance barriers. You will leave this workshop with both a better academic understanding of respiratory optimization as well as numerous assessments and drills you can implement immediately with your clients.
FITNESS NEUROLOGY: VISUAL, VESTIBULAR AND MOTOR CONTROL FOUNDATIONS
Health and fitness approaches around the world are evolving at a fantastic rate. In the last 20 years we have seen a huge shift from an isolated biomechanical approach to a far more anatomically-driven integrated concept. But, the evolution continues! If you have ever had the nagging sensation that there is MORE to human performance than simply addressing joints, muscles, tendons, ligaments and other soft tissues then this workshop is for you. In this session we will explore the basic science, assessments and tools of the neural pillars of health and fitness: the visual, vestibular, and motor control systems. This workshop is a practical introduction to fitness neurology and how it impacts EVERYTHING we do that will make you think differently beginning with your very next client.
VISION TRAINING NEUROLOGY: WHY THE EYES MATTER IN FUNCTIONAL TRAINING
Countless athletes are working harder than ever to change their bodies, get out of pain, prevent injury and improve their performance. However, less than .1% have ever considered the idea that their EYES may be one of their biggest hurdles to achieving their goals. Movement goals like mobility, movement, strength, speed as well as pain relief and rehabilitation goals have a visual component because of the tremendous input of the visual system to the reflexive control of posture and movement. In this workshop, you will learn about the incredible power of the eyes to change the body through easy to perform assessments and exercises.

+ 49 89 4444 679-251
seminare@perform-better.de