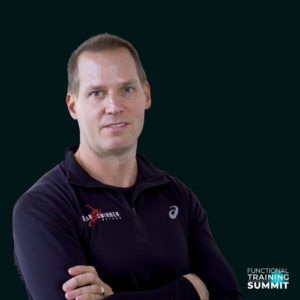 BRAM SWINNEN
Football Performance Training
Bram Swinnen earned a master degree in kinesiology, a master degree in physical therapy and highly values continuing education. His wealth of knowledge and fifteen years of experience training professional athletes and teams make him a leading expert in sports performance training and rehabilitation.
Bram trained eight Olympic medalists and various World champions. He traveled the world to work with athletes and teams in the United States, Russia, Spain, Greece, Belgium and Poland. He was the head strength & conditioning coach and athletic trainer for the Euroleague basketball teams Estudiantes Madrid, Khimki Moscow and Asseco Prokom Gdynia.
Bram also worked in the football team FC Anzhi, which is known for its numerous high-profile signings. In his period with Anzhi Bram trained elite players such as Samuel Eto'o, Willian Borges, Lassana Diarra, Yuri Zhirkov and formed part of a staff that was led by Guus Hiddink and René Meulensteen.
Bram started Move to cure Performance together with Lieven Maesschalck, where he was responsible for the rehabilitation programs and conditioning of several elite soccer players from across Europe. He has more than 20 years' experience as a physical trainer and physical therapist in professional sport.
Bram is the author of 'Strength training for soccer', which is an international bestseller.
Bram is currently working as High Performance coach at KRC Genk. He's also the Expert Coach for the ASICS Tennis Academy